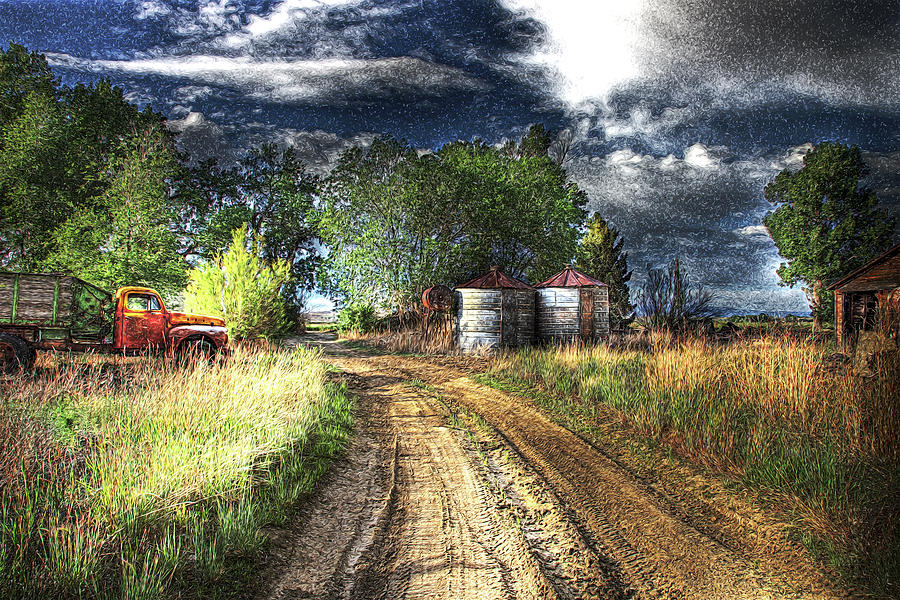 Unexpected Road
Some of the best years of my childhood were spent on the Trionfo family farm in Southern New Jersey, not too far from the lush Pine Barrens, teeming with wildlife.  Adjacent to the farm was an obscure country lane, appropriated named, Unexpected Road.  
As a child I would mosey down the dirt road to the edge of the woods, where sentries of trees guarded the stuff of my dreams, where the answers to my why-questions lay in wait.
Now, in my September years, I still visit the farm for 'Tea and Thee' with my Aunt Helen Trionfo. But as I drive away, I cannot resist a long lingering gaze down Unexpected Road, now paved. I travel down that road as far as my eyes will take me, as it bends into the beyond and to the far side of my thoughts. The days, however, I have learned to trust in the unseen.
But I am human. Sometimes my soul's GPS needs re-routing.
********************************

All I have seen teaches me to trust the creator for all I have not seen.
       ---- Ralph Waldo Emerson
Unseen Intelligence
There is no greater power in Heaven or on Earth than pure, unconditional love. The nature of the God force, the unseen intelligence in all things, is the center of both the spiritual and physical plane, is best described as pure, unconditional love.

              ------Wayne Dyer
Faith is taking the first step even when you don't see the whole staircase.
         --–Martin Luther King, Jr.
For God has not given us a spirit of fear, but of power and of love and of a sound mind. 2 Timothy 1:7
********************************************
Keep some room in your heart for the unimaginable.
                   — Mary Oliver
Reference: The post is an excerpt from my book, The Nature Whisperer: Seasons of Light. The link to the full story is here:
See Also:
************************************
Final note: There is a mystery I would like to solve. I have been able to thank my readers who comments or "like" the posts, except for one. I would like to personally thank Alliance 24 for all the support since I began my blog. I am hoping that Alliance 24 will send me an email via the contact button on the menu, so I can resolve the mystery of who you are and offer my personal thanks.
______________________________________________________________________________________________________