Arable is from old French meaning suitable for plowing and growth.
Don't judge each day by the harvest you reap but by the seeds you plant. —-Robert Louis Stevenson
_______________________________
The tiny seed knew that in order to grow it had to placed in the dark, covered with dirt and struggle to reach the light. —– Sandra Kring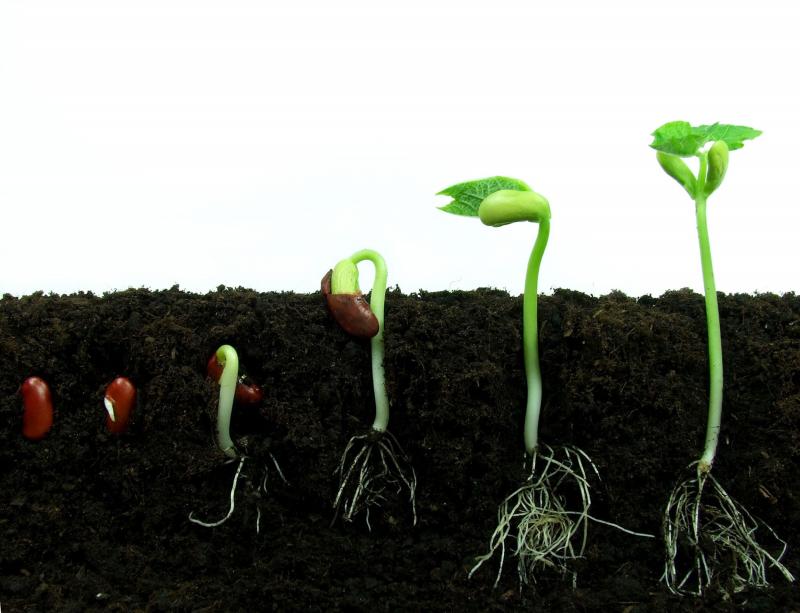 Sprouting the Future: Children on the Brink of Everything
In his book, On the Brink of Everything, Parker Palmer creates a powerful mix of expectation and unbounded hope.
My young grandchildren are the seeds of life, living on the brink of everything. I love watching their sense of expectation. Learning is their life's work. And the lessons they learn everyday are their bridges to new understandings. They stumble and get up, they try new ways, they move forward, reaching beyond their grasp. Undeterred, they live and learn in bubbles of unbounded hope.
I would like to bottle that up—all that expectation. Unfortunately, my enthusiasm can wan. Discouragements can color the day. I rely on reminders. I watch the children. I can learn from them.
Suffer the little children to come unto me, and forbid them not: for of such is the kingdom of God. Verily I say unto you, Whosoever shall not receive the kingdom of God as a little child, he shall not enter therein. Mark 10:13-16
__________________________________________
A seed cannot grow in stone. It requires fertile soil & water. Compassion is the soil where life grows. Amit Ray.
See Also: