Wounds of the heart are in need of light instead of armor.
       -----G Hill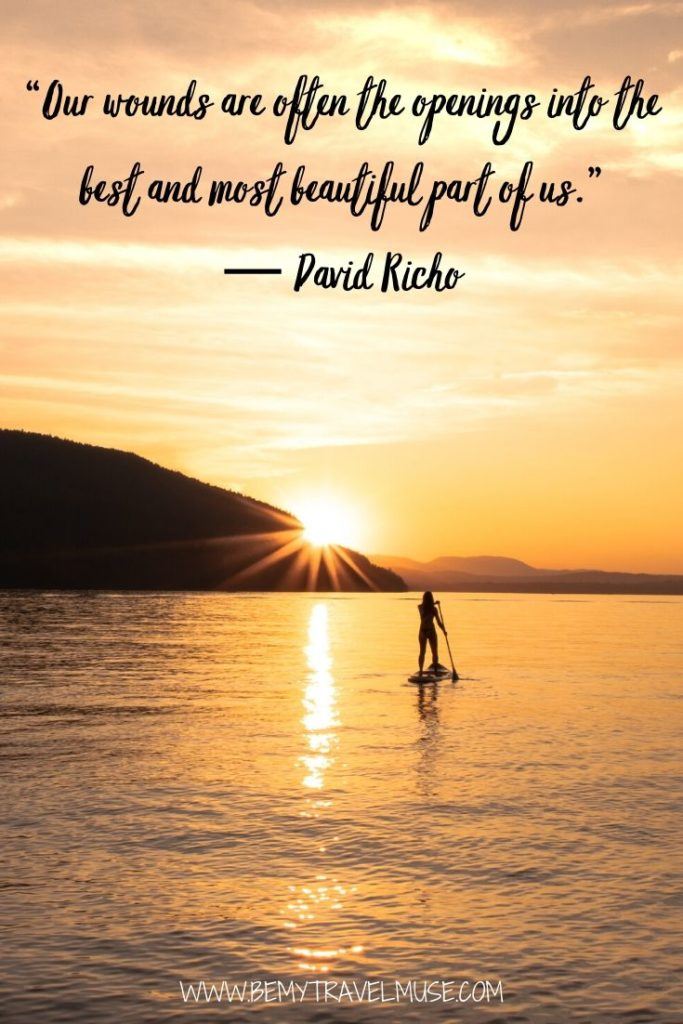 The wound is the place where the Light enters you.
          ― Rumi
Creativity: Our Role in Healing

As my sufferings mounted I soon realized that there were two ways in which I could respond to my situation — either to react with bitterness or seek to transform the suffering into a creative force. I decided to follow the latter course.
― Dr. Martin Luther King Jr.
But He was wounded for our transgressions,
He was bruised for our iniquities;
The chastisement for our peace was upon Him,
And by His stripes we are healed.                                                                                                                                                         Isaiah 53:5
See Also:
Look to the lighthouse of the Lord.
There is no fog so dense, no night so dark, 
No gale so strong, no mariner so lost,
But what its beacon light can rescue. 
       ------ Thomas S Monson
_____________________________________________________________________________________________________