Symbiosis is a relationship between two or more life forms that is mutually beneficial, one of the oldest being winged insects and flowering plants needing each other for survival. An extraordinary example is the remora and sharks. The remora rides the back of a shark or a whale and feeds off floating leftovers from the sharks' prey. See the link below for some great visuals of this and other symbiotic relationships in nature.
The opposite of symbiosis is antibiosis.
After playing a game with my grandchildren I began to wonder about humankind.
Antibiosis?  Humankind and Kind Humans


Rock, Paper, Scissors
May be child's play
Yet look at all the fissures.
We see it everyday.

Paper, Scissors, Rock, 
Be overpowered or crushed.
Win at any cost--
Dominate, cut or smash.

Rock, Paper, Scissors
Seems the order of the day.
No need to ask the wizards.
There is a better way.

By putting hands together
Your and mine in parts
All storms we can weather
Forming symbiotic hearts.
Be the change you wish to see in the world.
      ------Mahatma Gandhi
***********************
Symbiotic Relationships
Follow this link for stunning examples of symbiosis:
https://www.sunnysports.com/blog/5-natures-great-symbiotic-relationships/
The most basic and powerful way to connect to another person is to listen. Just listen. Perhaps the most important thing we ever give each other is our attention…. A loving silence often has far more power to heal and to connect than the most well-intentioned words.
      ------Rachel Naomi Remen
*******************************************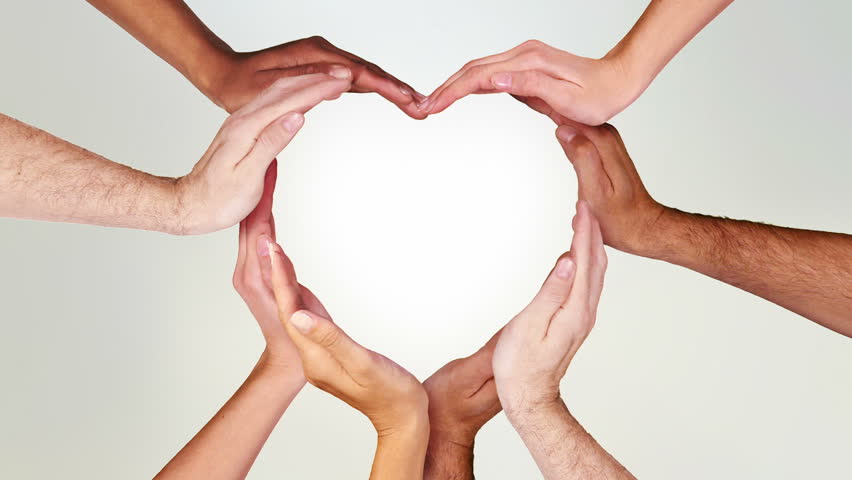 Let nothing be done through selfish ambition or conceit, but in lowliness of mind let each esteem others better than himself. Let each of you look out not only for his own interests, but also for the interests of others. Philippians 2:3-4
If the house of the world is dark, Love will find a way to create windows. 
          ---- Rumi
See Also: Link to Unusual Examples of Mutualism
____________________________________________________________________________________________________