The fall is the time to carefully place bulbs in the ground—delayed gratification for April's bounty of blooms. Packed into the scaly knobs is one of nature's profound examples of the hidden life force. Buried beneath dark soil, with little warmth from the sun, these bulbous seeds are powerhouses of energy, culminating in beautiful colors each spring. We only have to wait. (Excerpt from the book, The Nature Whisperer: Seasons of Light. See link below.)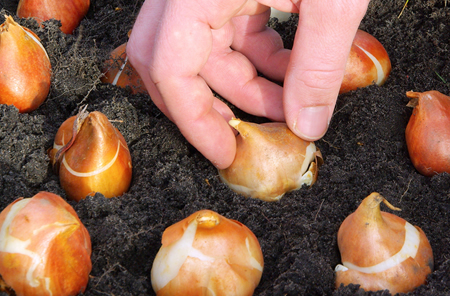 Spirituality in the Waiting: Prayer as Divine Gestation
Never mistake lack of movement for inactivity.  These knobs of energy trust in the slow work of God.
Above all, trust in the slow work of God.
      ------Pierre de Chardin

We are quite naturally impatient in everything
to reach the end without delay.

We should like to skip the intermediate stages.
We are impatient of being on the way to something
unknown, something new.

And so I think it is with us;
Ideas mature gradually—let them grow,
Let them shape themselves, without undue haste.
Don't try to force them on,
As though you could be today what time
Will make of you tomorrow.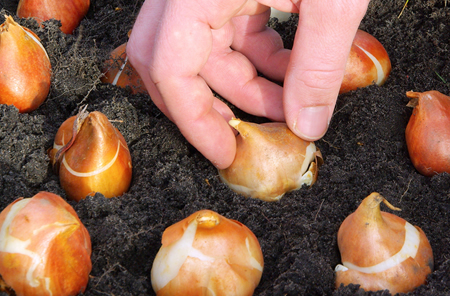 New Spirit Within

Only God could say what this new spirit
gradually forming within you will be.
Give Our Lord the benefit of believing
that his hand is leading you,
and accept the anxiety of feeling yourself
in suspense and incomplete.
     ------Pierre de Chardin
More on the theme of trusting time:
This post is an excerpt from the book: The Nature Whisperer: Seasons of Light
The Nature Whisperer: Seasons of Light: Inspirational Messages Where Gardens Grow: Hill, Dr Gloria: 9781644682050: Amazon.com: Books
Preview of book: https://www.youtube.com/watch?v=TAXSNdRVdSg